International Organization for Migration (IOM) published a set of educational materials on migration: a documentary film, didactic material, a presentation and an information poster. The educational materials serve as a wide-range presentation tool to the introduction of migration and migrants to the public. It should help especially teachers and lecturers when introducing migration into multicultural education at all levels of formal education and into trainings in intercultural skills of professionals working with migrants.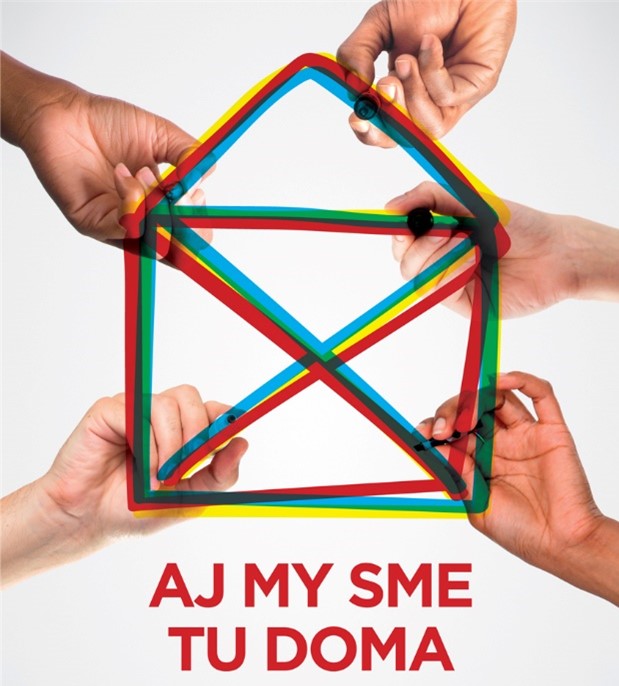 The didactic material "We are here at home" is designed to be used by teachers and lecturers. It provides them with flexible, user-friendly material with evidence-based information, activities, and references to other resources, which can be easily used in an interesting way to introduce the topic of migration and integration into education.
The material introduces definitions of basic terminology on migration and integration of migrants in the world and in Slovakia, and it presents the results of representative public opinion research on migration and migrants. The material also provides instructions on how to work with the film "We are here at home, too" and it includes interactive activities to be used before and after the film screening, which should engage the audience in the topic, raise awareness of migration issues and help to form opinion on migration.
Documentary film The documentary "We are here at home" reflects the attitudes of the Slovak public towards migrants and through personal stories of a Palestinian doctor, florist from Ukraine and Vietnamese entrepreneur it introduces the life of migrants in Slovakia. Apart from the reality, the film also presents interesting facts on migration and migrants living here. The film is available in HD quality.
More information is available in Slovak and English on the website of the International Organization for Migration.
---